Building a Better Boyertown's Chillin' on Main to Transform the Avenue
Image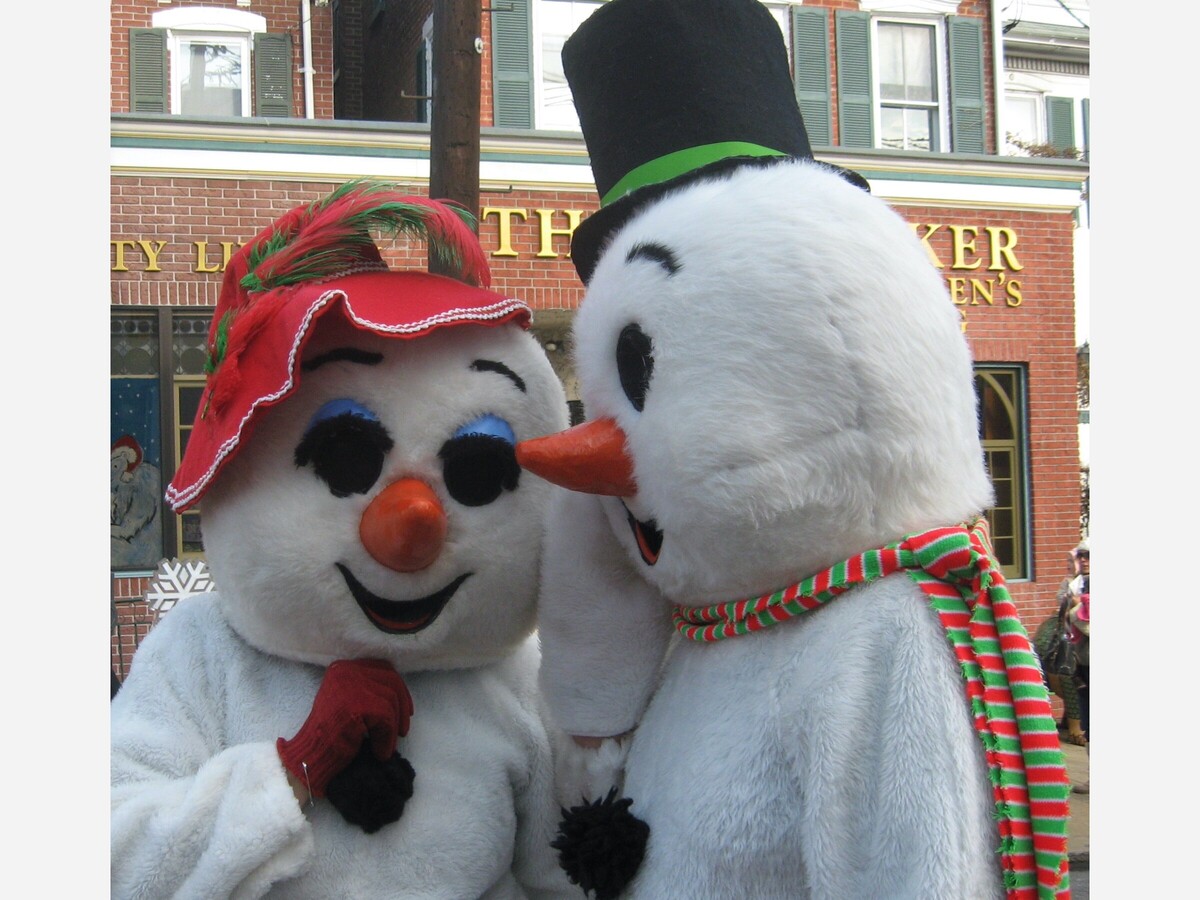 by Krista Gross, Building a Better Boyertown's Events Coordinator and Kim Evans, Assistant Main Street Manager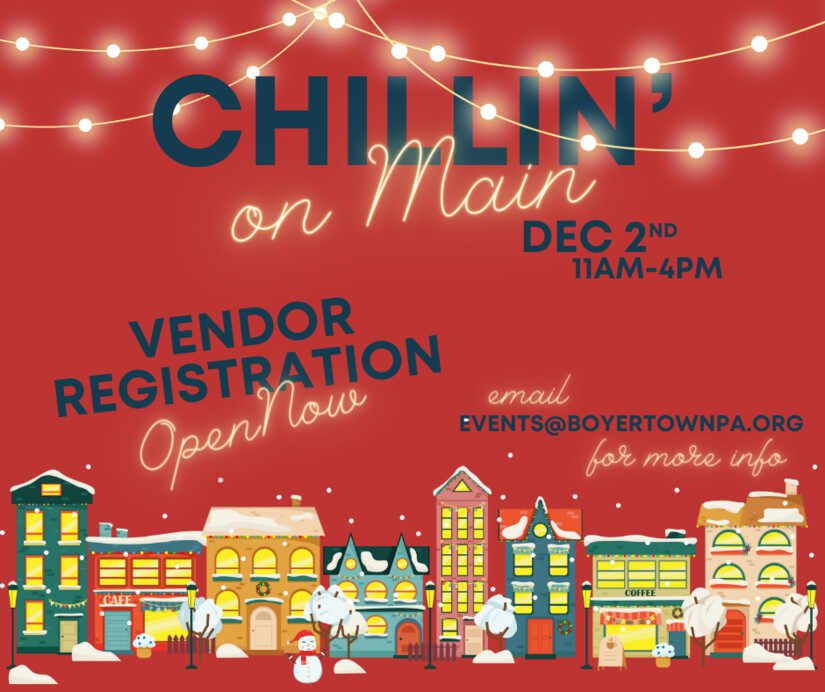 Chillin' on Main
Get ready to embrace the wonder of the season as we transform East Philadelphia Avenue into a Holiday Extravaganza you won't want to miss! Building a Better Boyertown's annual Chillin' on Main event will take place on Saturday December 2nd from 11am to 4pm, where visitors of all ages will enjoy a day full of entertainment, tasty treats, and plenty of holiday shopping opportunities. In addition to the many craft and gift vendors, several of our local businesses and non-profit organizations will be offering games, crafts, and activities for children of all ages to enjoy.
Chillin' on Main promises to be an unforgettable experience, which will include free photo opportunities with Santa & The Grinch along with performances by some of our very talented local dancers, tumblers, twirlers, cheerleaders and more. Throughout the day, festive music will fill the streets to get you into the holiday spirit. Help us say goodnight to Bearianne as she heads to her cave for her winter hibernation after Santa's arrival.
BaBB is also excited to announce the return of Blitzen's Holiday Bar, where our guests over the age of 21, can enjoy a variety of festive drinks available for purchase. You can also satisfy your cravings with food from local restaurants and food trucks scattered along your way down main street.
Admission is free, and the event promises holiday joy and merriment for all ages. So, mark your calendars and make your way to Boyertown's Chillin' on Main, for an unforgettable afternoon you don't want to miss. For more information, including vendor and sponsorship opportunities please visit www.buildingabetterboyertown.org . ~ Krista
************
Family Friday Food Fight
All we can say is WOW! Our community really showed up for our Family Friday Food Fight! After sorting through all of the donations from each of our participating businesses, not only did Stellar House Gift Shop come out on top with 210, but we totaled at a whopping 702 items! We've sorted these items evenly, taking consideration for each pantry's most wanted lists, and will be delivering them to Preston's Pantry and the Boyertown Salvation Army.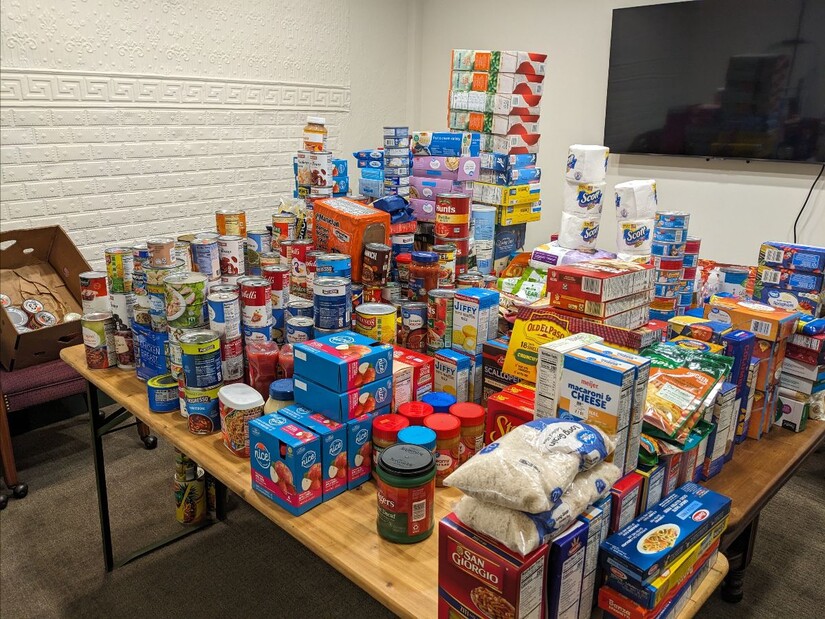 Thank you all for celebrating the season of giving and donating to those in need! Another big thank you to Zimmers Pets for donating our collection boxes! We think it goes without saying that this was our favorite Family Friday yet!
Family Fridays will be on hiatus for the winter season - but there is no shortage of holiday fun! First, be sure to get your shopping taken care of here in Boyertown! As you know, Black Friday and Small Business Saturday are coming up right after Thanksgiving. Shopping local means your dollars stay right here - every time you choose a small business over a box store, 67% stays here in Boyertown. If you'd rather stay home that weekend - don't worry- there is much more in store! From the annual Historic Holiday Tour, to Chillin on Main, to Santa's Polar Bear Express, the holiday season is surely upon us! ~Kim
More News from Boyertown