Image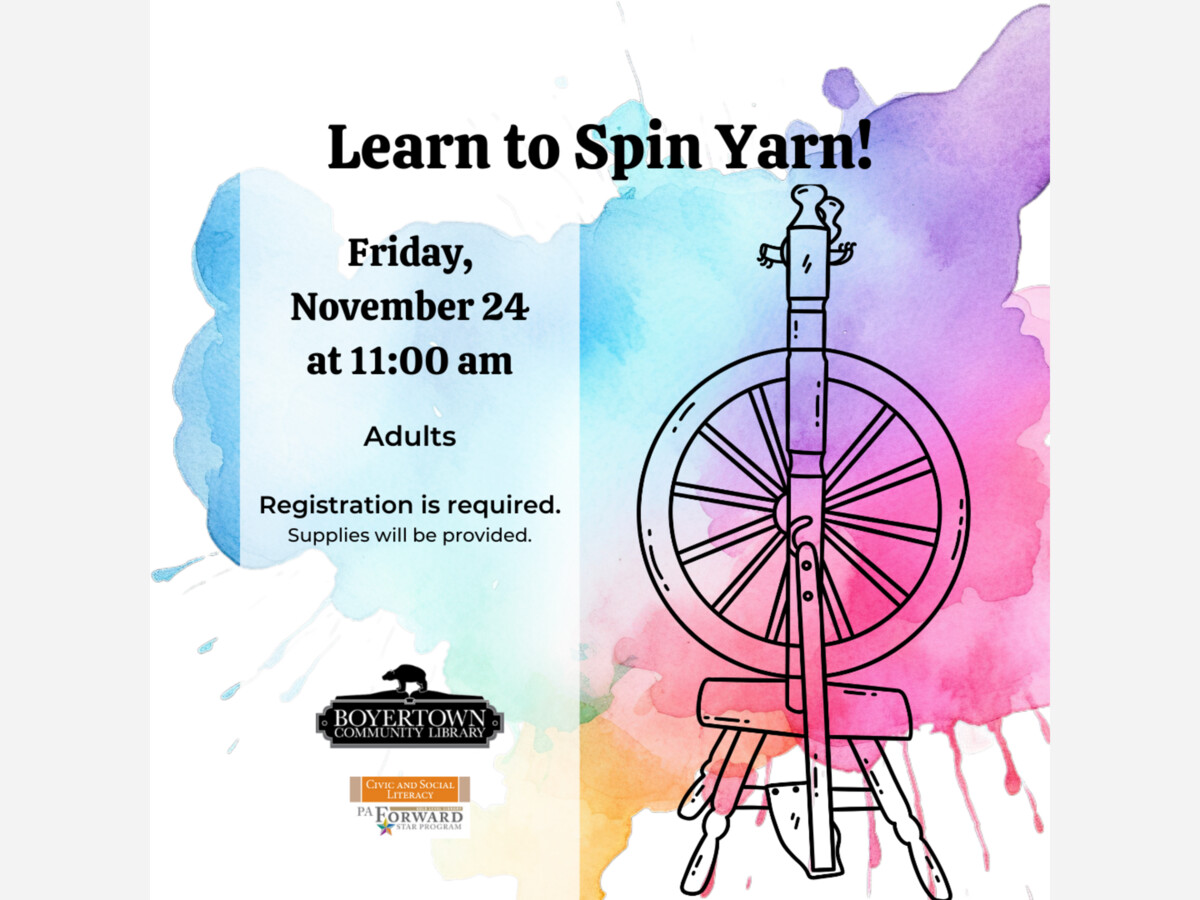 This post expresses the views and opinions of the author(s) and not necessarily that of The Boyertown Area Expression management or staff.
Fiber artists, Ever wondered how yarn is made? Join us and learn how to spin yarn! You will learn how to use a drop spindle and even get to try a spinning wheel or two. Supplies will be provided.
Adults 18+. Registration is required, sign up here.
Boyertown Community Library
24 N. Reading Ave.
Boyertown, PA 19512
United States